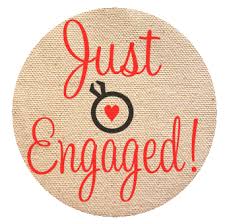 Cast list is posted and the biggest drama just happened:   the gang around the call board. If there ever was a time to understand objectives, tactics and obstacles, it is the posting of a cast list. The goal is clear: protect your ego yet get a good peak. If your name does not appear on the list you will need to hold back anger and tears until you can escape the building. Option two is that you can immedialyty hug on to someone that has been chosen and give them your heartfelt congratulations. The other approach, which is the most odd, is to drift by the board and give such a quick covert peek that one one could ever tell that you were even interested in looking at the board.
Those whose names are on the list have the chore of a well staged celebration in which they celebrate like crazy – but never at the expense of their peers who may not be on the list – humble yet pumped for their opportunity.
But the cast list is up. Tears and cheers have passed. We're engaged. Ring is bought. Now we just have to focus on our marriage.